Sometimes, tough love is the only kind of method that gets results. When you feel like you're not really winning at your job, or your business isn't getting the results that you want, you have to look in on yourself and find out what's going on. Here are three common mistakes that you could be making.
You're Just Not Putting The Work In
First of all, you may think that you're working really hard, but are you really? Don't confuse being busy with being productive (which is what a lot of people do). Make sure that you are putting the work in where it counts, and not just showing up for the sake of it and you should start to see a difference in your results.
You've Lost Direction
It's easy to forget why you're doing what you're doing, or feel like you don't know what you need to do next. But the important thing here is to do something about it. So many of us lose direction, but you're always going to stay lost in your business or your career unless you try to fight your way out of that funk.
You Think Talent Is Natural
If you ever look at others and think they're doing so well because they were born talented, you may be wrong. Okay, so some people are naturally gifted, but the rest of us just have to work harder and learn a lot more. Just take the ten soft skills below. These are all things that you could learn to improve your chances of success.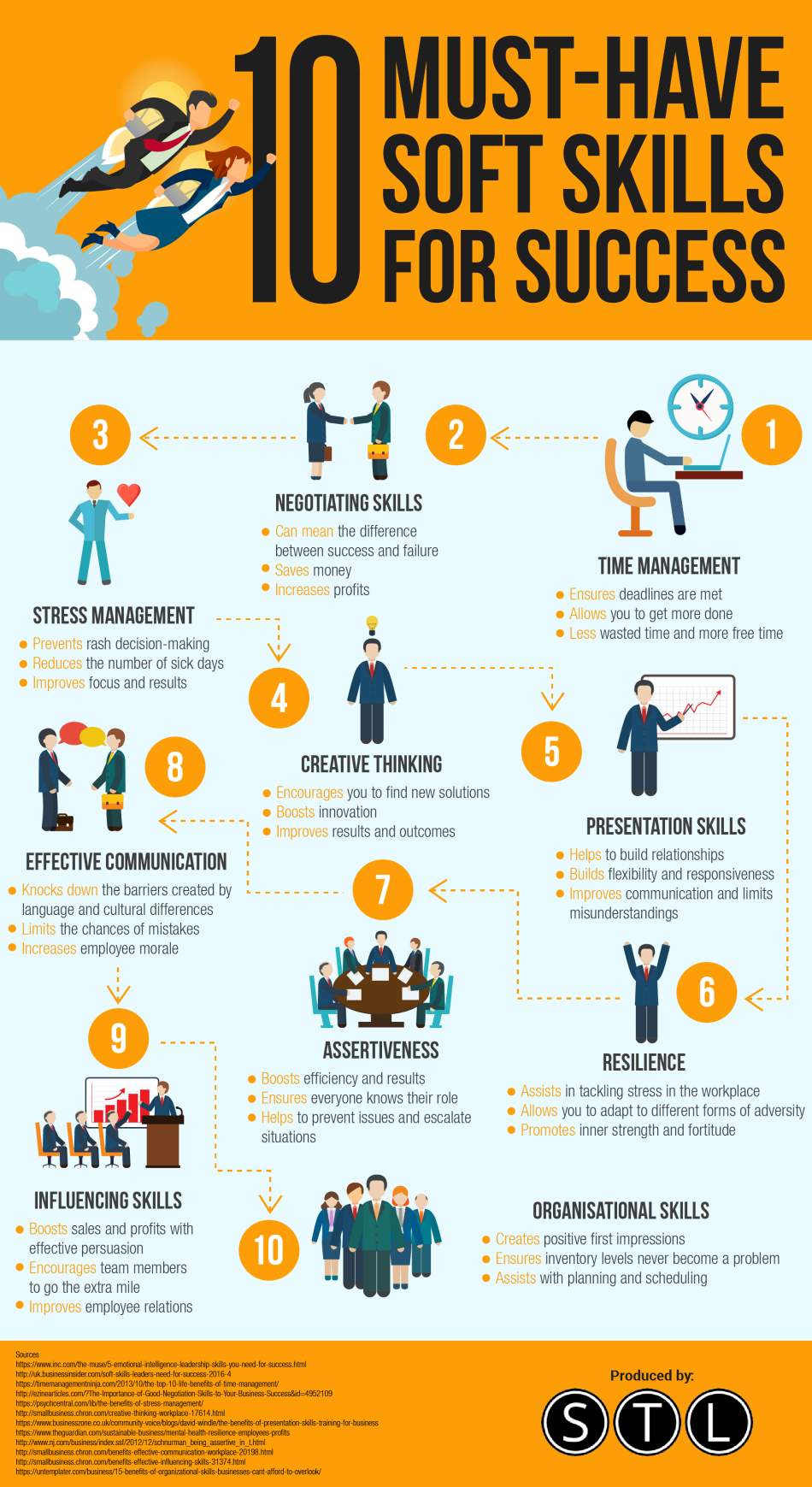 Infographic Design By soft skills infographic by STL